I walked out to my garden after being away for 5 days for our summer trip to Ohio, and couldn't help but get a little discouraged. It seems like no matter how hard I try to keep up with the weeding, by the time the end of July rolls around, my garden plot is mostly just a big square of grass. I blame the high heat and humidity. After all, who wants to be out hoeing and pulling weeds when you're dripping with sweat within minutes? Plus, I already feel like I'm spending a lot of time in the garden, trying to keep on top of picking cucumbers and beans.
But it's not just the heat that keeps me from spending time in the garden, meticulously weeding and staving off pests and disease. It's these two cuties: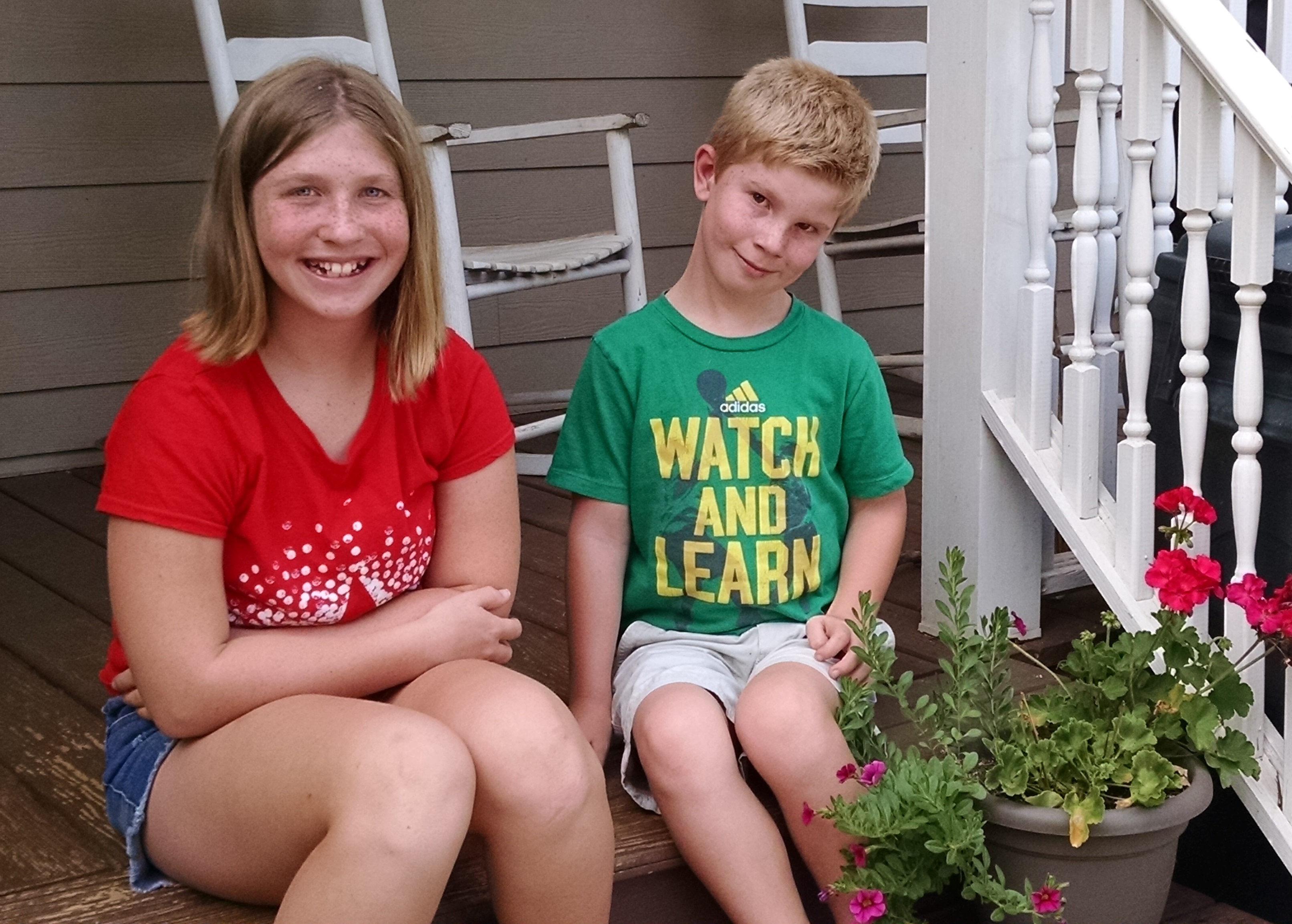 When it comes to how I want to spend my time in the summer, hanging out with the kids is my top priority. I'd love to have the garden be priority number two, but work comes before the garden. So the garden sometimes gets pushed aside. And that's okay. I've been extremely happy with my garden this year. We've eaten fresh green beans at least once a week and sometimes more, and I've frozen enough to last us through November. I've had the best harvest of tomatoes this year that I can remember, we've been overflowing with cucumbers, and even the squash, zucchini and peppers did pretty good.
So now it's time to enjoy the harvest, put off worrying about the grass until school starts, and enjoy the last few days of summer break with the kids. We've already had a lot of summer fun, hanging out at the creek, trips to the pool, taking in the free kids' movies on Wednesday morning. But we still have a couple of things to check off on our summer bucket list:
A daytrip to Raleigh to visit our cute little niece/cousin.
Making fresh-squeezed lemonade with juicy lemons from Hawks Market.
A creek walk with no particular goal except to go as far as we can and explore new places.
Our annual back-to-school shopping trip with lunch at Jason's Deli.
And of course, lazing around the house, playing outside, getting out all the art supplies to create some masterpieces, and reading a few more good books before the "must-reads" of homework come around.
Sure, my garden looks pathetic, but the grass will wait. The kids won't.